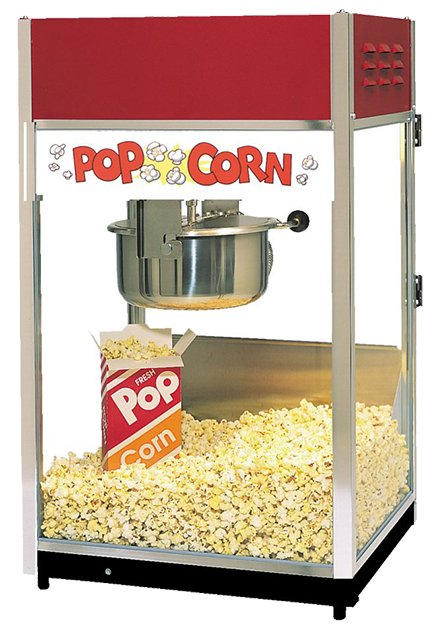 Perfect money-generator at an event - this popcorn machine is an 8oz. commercial-grade popper. This machine is capable of producing more than 160 quarts of popcorn in an hour. A big advantage over us than competitors is that we supply most of your supplies! We also can provide attendant service to run the equipment at a small additional cost.
One cycle takes approximately 3 minutes to complete. Imagine how much money you could generator in an hour? Perfect for that special fundraiser event!
Popcorn Machine Specifications:
Commercial-Grade Equipment
Produces 8 oz. of popcorn every 3 - 3.5 minutes. 160 quarts of popcorn an hour.
Equipped with a spun aluminum kettle
Stainless steel kettle shell
Tubular heating elements
Twin hanger arm kettle mount
Heavy duty powdered coated dome
UL & NSF approved
110 volts, 1345 watts, and 13 amps.
Dimensions: 18"W x 16"D x 31"H
Call us today or contact us online for this great popcorn machine rental! Ask about our great combo deals when renting more than one machine from us.