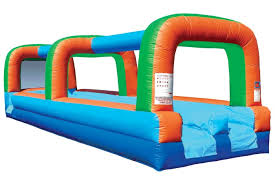 31' Dual Lane Slip & Slide
Our dual lane slip and slip is one of hottest rental items! Kids have a blast sliding down the 31 foot slide!
Dimensions: 31' L x 9' W x 9' H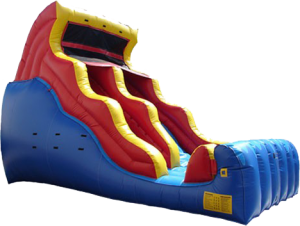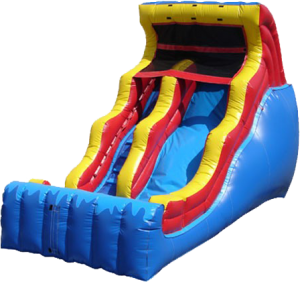 16' Double Drop Wet/Dry Slide
Our 16' Double Drop Wave Slide is becoming one of our most popular rentals. Rent this water slide year round, then turn on the water for some real summertime fun!
Dimensions: 25' L x 11' W x 16' H
Maximum Participants: 4 Children
Maximum Weight: 600 lbs. Total
Minimum Height Requirements: 36"
As the area's leading inflatable water slide rental company, we take pride in providing you with the safest, cleanest, and most affordable rental possible!